Posts Tagged humor
On a recent walking tour I shared some brief insights into the humorous disposition of Frederick Douglass and his fondness to make jokes in public and private settings. On this blog, on occasion over the years, we have shared examples of the humor of Douglass that can be found in his speeches, writings, official government records and newspaper reports.
As cited in a 2003 journal article, "'He Made Us Laugh Some:' Frederick Douglass's Humor," in Life and Times Douglass wrote, "I have been greatly helped to bear up under unfriendly conditions, too, by a constitutional tendency to see the funny sides of things, which has enabled me to laugh at follies that others would soberly resent."
The account below demonstrates one of the incidents where Douglass could enjoy a joke.
---
The Dark Horse.
From the Cincinnati Times-Star.
Frederick Douglass often laughed over a witticism of Mrs. Fred Grant's at his expense, when they met at the Chicago convention of 1888. "I was sitting with Mrs. Grant and her party watching the balloting," said he to a friend. "To my surprise, one vote was cast for me for President of the United States. It had no sooner been announced by the tellers than Mrs. Grant turned to me, and, with the most charming smile imaginable, said: "You must be the dark horse of this convention, Mr. Douglass."
---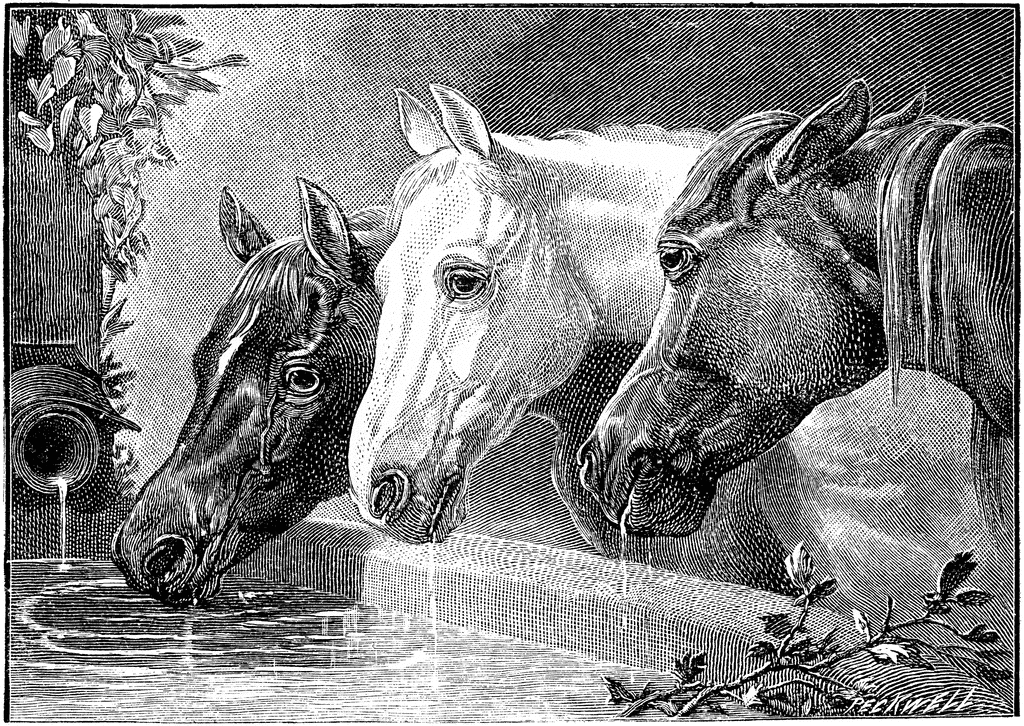 Douglass, meantime, had been hard at work as editor and lecturer. That spring he spoke in about twenty cities in Michigan, Illinois, and Wisconsin.
A reception was given him, on February, in Chicago, where he told about " Self-made Men;" and his whole trip was a pleasant one, except at Janesville.
There he and the two colored men who accompanied him were put at a table by themselves, in full view of all the rowdies in the bar-room. Douglass soon said, loud enough to be heard by all the crowd, that he had made a great discovery in the stable.
"I saw black and white horses eating there in peace, out of the same trough; and I infer that the horses in Janesville are more civilized than the people."
The by-standers laughed good-naturedly; and there was no color-line across that dining-room afterwards.
---
SOURCE:
Holland, Frederick May. Frederick Douglass: The Colored Orator (1895)