Posts Tagged Freedman's Savings Bank
Rioters in Washington, D.C., reportedly breached the U.S. Treasury Department and have caused some damage to the building.
Rioters "in the nation's capital breached the complex of the Treasury Department and spray painted the area," CNN reported. "Some of the protesters were briefly detained by the US Secret Service but eventually let go."
---
Below images via @FinnyGo Fin Gomez  @CBSNews White House journalist.
4 men pose in front of the Freedman's Bank building, now a @USTreasury annex near WH, after it was tagged during the mainly peaceful protest today. Historic site bc the bank helped newly emancipated communities in the post-Civil War era. Frederick Douglass was bank president.
---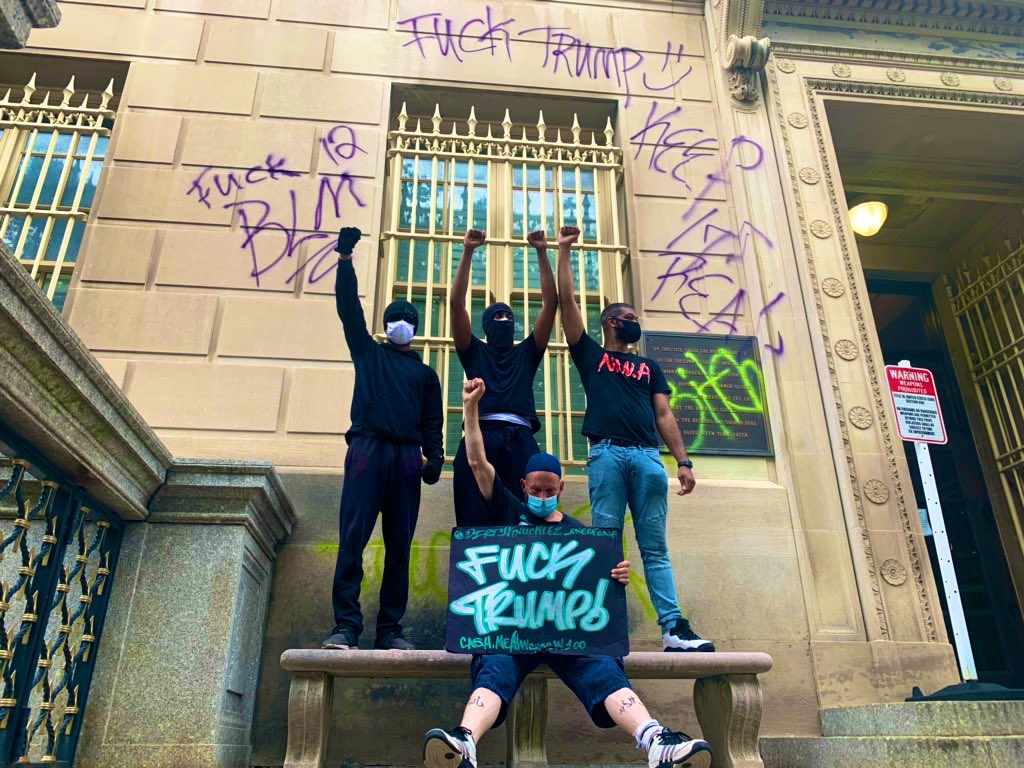 ---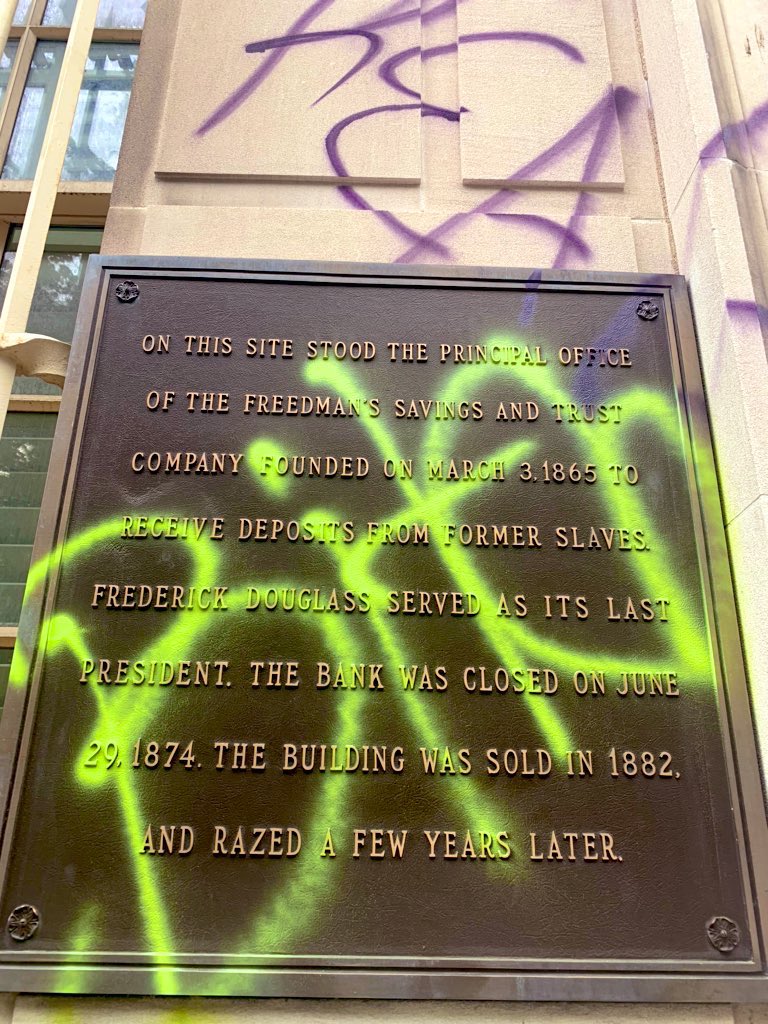 ---
LINK: The Daily Wire
Freeman Clarke is buried in Mount Hope Cemetery and appears to have been in active conversation with Frederick Douglass before, during or after his term as president of the Freedman's Savings Bank.
"I saw Frederick Douglass several times in Washington, and he impressed me, as he did every one else, by his remarkable intelligence. I once heard him, born a slave, get decidedly the better of President Johnson in a political discussion; and I was present upon another occasion when he talked about banking to Mr. Freeman Clarke, of the Committee of Ways and Means, with an astonishing ability and apparent familiarity with the subject."
SOURCE:
Field, Maunsell Bradhurst. Memories of Many Men and of Some Women: Being Personal Recollections of Emperors, Kings, Queens, Princes, Presidents, Statesmen, Authors, and Artists, at Home and Abroad, During the Last Thirty Years. 1874
In this May 1871 front page of The New National Era four prominent Washington, DC "antecedents of Mr. Frederick Douglass" from various industries are afforded short sketches.
These men include lawyer John Mercer Langston, businessmen James Wormley, Sr., cashier of the Freedman's Savings Bank William J. Wilson, and physician Alexander Thomas Augusta.
A quick note to all the Wikipedia editors out there — Wormley's personal page here and his hotel's page here are lacking.
But Wormely is far from forgotten. A new book,  A Free Man of Color and His Hotel, Race, Reconstruction, and the Role of the Federal Government was published earlier this year. As well, Donet D. Graves, a Wormley descendant, has been in town of late speaking on the untold narrative of the role the Wormley family played in the civic, political, cultural, and economic life of Washington, DC.