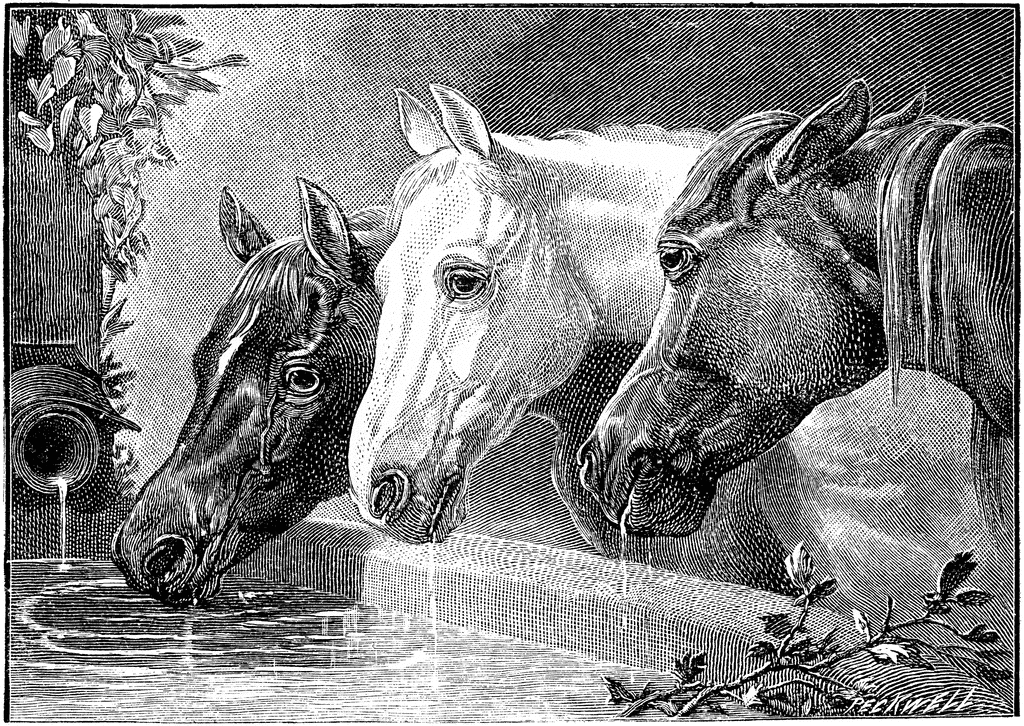 Douglass, meantime, had been hard at work as editor and lecturer. That spring he spoke in about twenty cities in Michigan, Illinois, and Wisconsin.
A reception was given him, on February, in Chicago, where he told about " Self-made Men;" and his whole trip was a pleasant one, except at Janesville.
There he and the two colored men who accompanied him were put at a table by themselves, in full view of all the rowdies in the bar-room. Douglass soon said, loud enough to be heard by all the crowd, that he had made a great discovery in the stable.
"I saw black and white horses eating there in peace, out of the same trough; and I infer that the horses in Janesville are more civilized than the people."
The by-standers laughed good-naturedly; and there was no color-line across that dining-room afterwards.
---
SOURCE:
Holland, Frederick May. Frederick Douglass: The Colored Orator (1895)