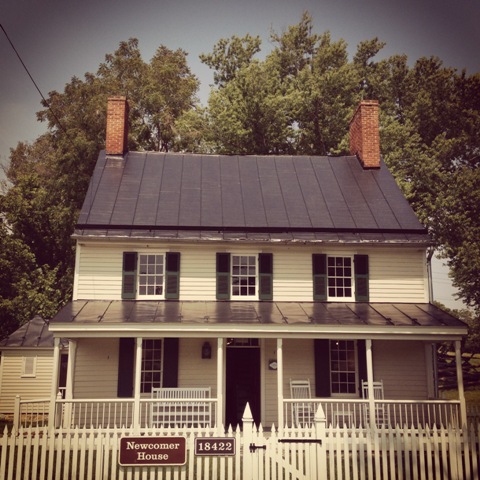 Frederick Douglass rose from the depths of slavery on Maryland's Eastern Shore to travel three continents and counsel a half-dozen Presidents.
You may think you know his story but did you know he visited Hagerstown?!
In 1879 Douglass took a train to "Hub City" where he delivered an address to benefit Bethel African Methodist Episcopal Church.
Future United States Congressman and United States Senator, Hagerstonian Louis E. McComas introduced Douglass before he spoke at the courthouse on Washington Street. Hear historian and author John Muller share never before published details of Dr. Frederick Douglass' visit to Hagerstown walking the community and lodging in the historic Washington House.
Each presentation will be a half-hour history discussion.
---
LOCATION:
18422 Shepherdstown Pike
Keedysville, MD 21756.
The Newcomer House is located approximately ½ mile east of Sharpsburg along Maryland Route 34 (Shepherdstown Pike) on the western edge of the Antietam Creek.
301-432-640