The first book to explore Frederick Douglass's years in Washington, DC. Published by the History Press in October 2012.
Archive for March 18th, 2018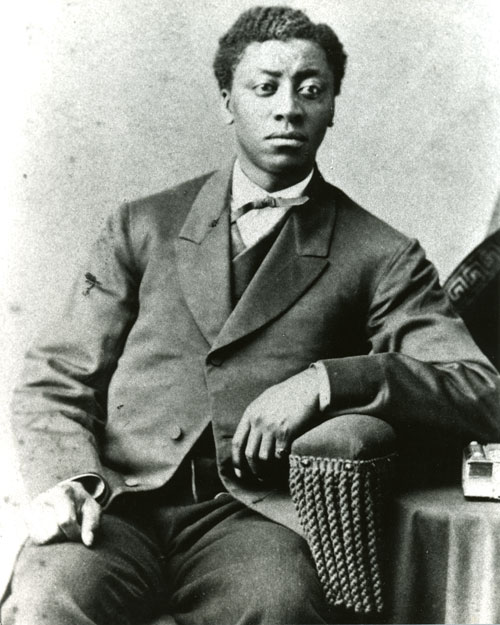 THE QUESTION OF COLOR.
INTERESTING CORRESPONDENCE.
Application for a Clerkship from Frederick Douglass, jr.
Yesterday Simon Wolf, esq., the newly appointed register of deeds, received the following letter from Frederick Douglass, jr., a brother of Mr. Douglass, at the Government office, (and not the "colored printer at the Government office," as erroneously stated in the Star of yesterday.) The letter will be read with interest at this time:
Washington, D.C., May 21, 1869.
Simon Wolf, esq., Register of Deeds:
DEAR SIR: I have the honor to request an appointment as clerk in the office of which you have the distinguished honor to be the head. I belong to that despised class which has not been known in the field of applicants for position under the Government heretofore. I served my country during the war, under the colors of Massachusetts, my own native State, and am the son of a man (Frederick Douglass) who was once held in a bondage protected by the laws of this nation; a nation, the perpetuity of which, with many others of my race, I struggled to maintain. I am by trade a printer, but in consequence of combinations entered into by printers' unions throughout the country, I am unable to obtain employment at it. I therefore hope that you will give this, my application, the most favorable consideration.
I have the honor to be, very respectfully, your obedient servant,
FREDERICK DOUGLASS, JR.
To this letter Register Wolf made the following reply:
RECORDER'S OFFICE
Washington, D.C., May 21, 1869.
Your application is before me, and has received favorable consideration. I see no reason in the world why you or your race should not have the full countenance in the struggle for progress and education, and I am particularly happy in being the means of encouraging you; for, as a descendant of a race equally maligned and prejudged, I have a feeling of common cause; and who can foresee but what the stone the builders reject may become the head stone of our political and social structure.
Very respectfully,
S. Wolf
—
SOURCE:
"The Question of Color," 22 May, 1869. The National Republican, 1.
1869, Frederick Douglass Jr., Lewis Douglass, National Republican, Recorder of Deeds, Simon Wolf