Archive for March 11th, 2018
At an address delivered in February at the Maryland Historical Society Prof. David Blight pontificated, speculated and invented misleading facts about Frederick Douglass.
Long on flowery and speculative prose while short on original research, Prof. Blight said during the latter years of Douglass' life he was a "patriarch" who financially and emotionally supported a large family.
While his interpretation is his to advance, it is not his place to make up alternative and error-laden history and invent facts that are not facts. (His former student Prof. Stauffer has the same proclivity to lie.)
During his uninspiring talk Blight offered, "Douglass' extended family was not a happy family. There is no family photograph."
Although there may be no KNOWN photos taking during Douglass / Bailey family reunions to survive today or yet to be discovered by researchers, to declare definitively the absence of evidence is the evidence of absence is misleading and inaccurate.
By a short count there are at least four photos (some parts of series) of Frederick Douglass with a family member and there are two photos of his immediate sons sitting with each other and/or their wife.
David Blight has shown himself to distort, speculate and lie about his own research as well as the work of committed Douglass researchers. Blight's claim there is "no family photograph" is just one of his many lies.
In 1872 the Douglasses Rochester home was lost to a fire. Could there have been family photos that were lost? It is possible and worth mentioning.
There are a series of photos of Douglass and his grandson, Joseph Douglass, a renowned violinist whose classical education was largely supported by his grandfather.
There is a photo of Douglass seated with his second wife, Helen, and his sister-in-law Eva Pitts, an educator. There is also a photo of Helen and Frederick on their honeymoon with a backdrop of Niagara Falls.
There is a photo of an older Lewis and Charles with Joseph Douglass. (Fred, Jr. passed in 1892.)
There is at least one photo of Frederick Douglass and members of his family outside the first Washington home on A Street NE.
A recently discovered photo is believed to be Frederick Douglass with his youngest daughter, Annie, before her untimely death in 1860.
A photo of Lewis Douglass, the eldest Douglass son, and his wife Helen Amelia Loguen Douglass.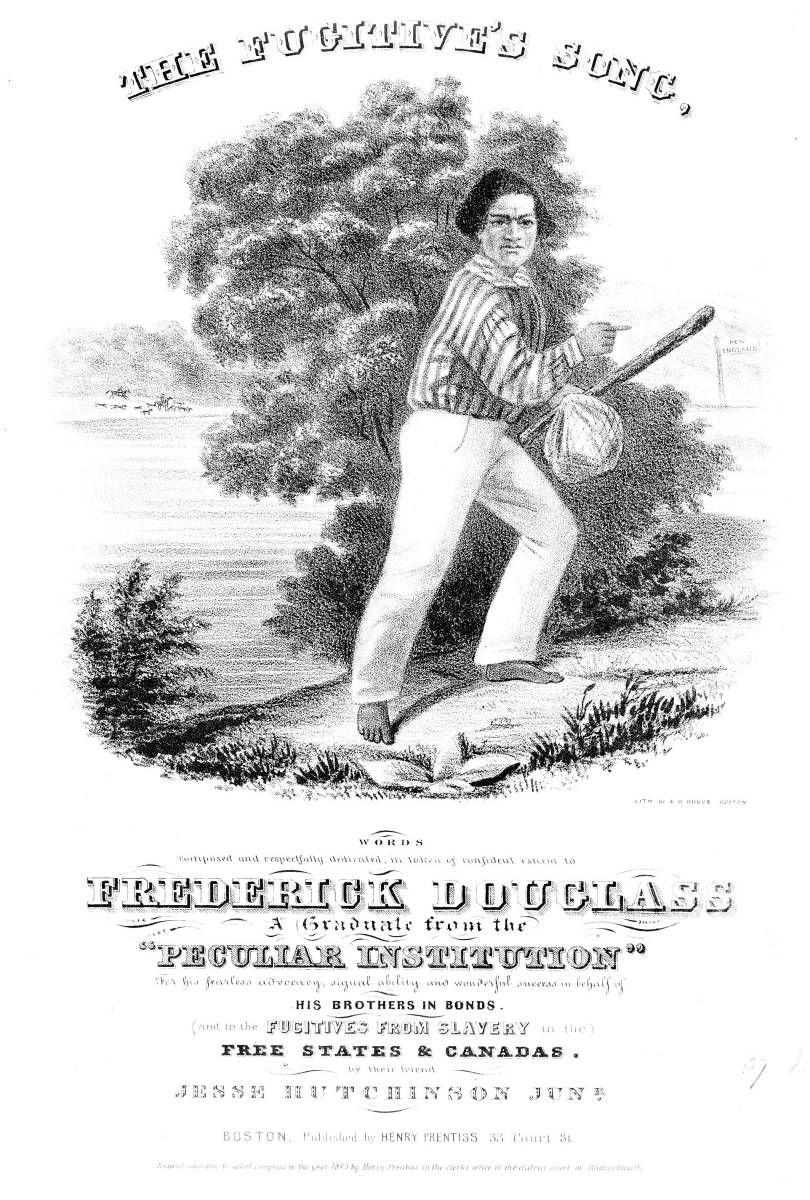 March 27, 1893.
Mr. W. H. Siebert,
Columbus, Ohio.
Dear Sir:
My connection with the Underground Railroad began long before I left the South (1838) and was continued as long as slavery continued, whether I lived in New Bedford, Lynn, or Rochester, N.Y. In the latter place I had as as many as eleven fugitive under my roof at one time.
The route from slavery to freedom, for most of the fugitives, was through Philadelphia, New York, Albany, Syracuse, Rochester, and thence to Canada, These fugitives were received in Philadelphia by William Still, by him sent to New York where they were cared for my Mr. David Ruggles and afterwards by Mr. Gibbs also of New York, thence to Stephen Myers at Albany; then to J. W. Loguen, Syracuse; thence to Frederick Douglass, Rochester, and thence to Hiram Wilson, St. Catherines, Canada, West.
Mr. Still has written a book called the Underground Railroad, but because I, in my power, permitted a criticism of his conduct in taking from the fugitives who passed through his hands, what was thought was wrong, I see that he has omitted to mention my name in his books, as one of the Conductors on the Underground Railroad.
Very truly yours,
Frederick Douglass.
SOURCE:
Frederick Douglass to Wilbur Siebert, March 27, 1893. OHIO Memory Siebert Collection: Frederick Douglass.
Siebert, Wilbur Henry. The Underground Railroad from Slavery to Freedom (1898).
Still, William. The Underground Railroad: A Record of Facts, Authentic Narratives, Letters, &c., Narrating the Hardships, Hair-breadth Escapes, and Death Struggles of the Slaves in Their Efforts for Freedom, as Related by Themselves and Others Or Witnessed by the Author : Together with Sketches of Some of the Largest Stockholders and Most Liberal Aiders and Advisers of the Road. (1872)